News
Caregiver of the Month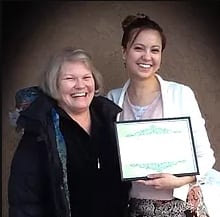 Congratulations to our Employee of the Month!
Sandi is a hard worker and a great example of a team player! She covered two 24-hour shifts when a co-worker was sick to ensure that our client was getting the excellent care they needed!
Thank you Sandi, for helping shape the culture of At Home Care Group and carrying out the standard of excellence we strive to embody!
At Home Care Group Dr Oz 10 No Fall Zone
At Home Care Group Commercial
At Home Care Group Commercial v2